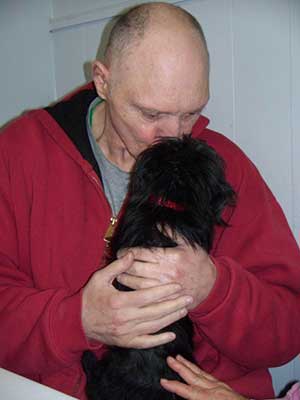 Daily Living Support Services are designed to assist adult individuals who live with mental illness to maintain the highest level of independence possible. The services provide personal supervision and therapeutic support while consumers develop and maintain the skills of daily living: developing a daily routine, meal planning and preparation, budgeting, organization and cleaning, coping skills, and community areas. These services are provided in or from the consumers' homes or temporary living quarters in accordance with an individual support plan.
MHRT I staff work one-on-one with their consumers and are encouraged to use their creativity to make goal-related activities as much fun as possible. It is essential that the consumer take responsibility to act as an equal partner in working toward goals in the service plan. The MHRT I role is to support the consumer, but it is the consumer's commitment and active participation that will develop skills and bring success.
Daily Living Support Services are available to individuals residing the Kennebec, Oxford, Franklin, and Somerset counties.
For more information or to make a referral for this program, please contact our Waterville Office at (207) 680-2592.