Program Description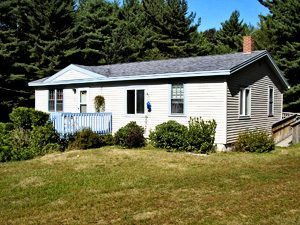 This home is located in Turner, Maine. It is in a rural community setting, though not far from a small supermarket, a pizza parlor, and the town's post office. The home is designed for 2 individuals who have a diagnosis of intellectual/developmental disabilities as well as other limitations.
The home is equipped with a ramp to get inside which makes it handicap accessible. There are also railings along the inside of the home to aid with independent walking. Individuals in this home have their own bedroom. Consumers are staffed 24-7 with 2 staff on during peak awake hours and one overnight awake staff.
Individuals in this home are working on increased independence in a variety of independent living skills, they are also working on achieving community inclusion. Staff also assists with personal care, medication administration, cooking, cleaning, and grocery shopping, as well as coordinating outside providers for medical appointments and day programs.
To make a referral for this home you may contact the Program Coordinator at (207) 777-1107.