Program Description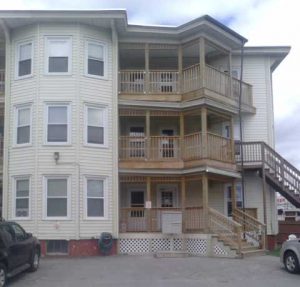 Located in the heart of downtown Waterville, walking distance to shopping, community activities, and volunteering opportunities, this PNMI houses five individuals, each in their own apartment. Consumers are staffed 24-7 with 4 staff on during the day and 2 overnight awake staff. This is a comprehensive program focused on normalization of life activities and tasks in a safe environment for males and females challenged by a chronic mental illness.
The direct care staff assist consumers with maintaining and increasing their current level of functional ability to complete life skill tasks, social skills, independent living, and community inclusion. In addition, the staff is responsible for keeping residents safe while overseeing medication administration and nutritional needs. Under the direction of clinical staff, the residential staff implement formal treatment plans, observe compliance, and report outcomes.
To make a referral for this home you may contact the Program Coordinator at (207) 777-1107.